Countryside Cottages Suffolk
The Suffolk countryside has so much to offer for your next rural UK staycation. From breath-taking local scenery to active hiking or cycling holidays, you can be sure of a holiday that brings you closer to nature in this part of Eastern England. Idyllic Cottages offers a range of charming countryside holiday cottages to suit a variety of tastes. Whether you're holidaying as a couple, with friends, family or are enjoying a relaxing solo escape, you can be sure that you'll find the perfect Suffolk holiday cottage for your needs.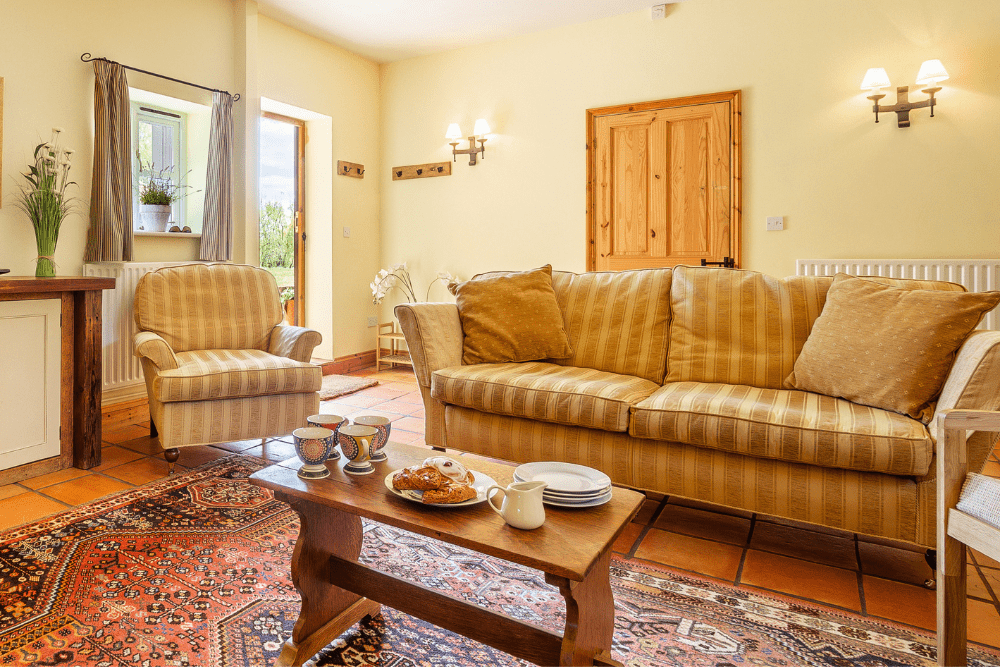 Stable Cottage
Semer
Delightful single story barn cottage with swimming pool and direct access to the beautiful countryside of the Brett Valley.

Countryside holiday cottages in Dedham Vale
Our holiday cottages are located in Constable Country, right in the heart of Dedham Vale. If you're an art enthusiast, then you'll know that the world-famous artist John Constable grew up in the Stour Valley in the late eighteenth century. A selection of our cottages were painted by him, including Fenwick Cottage, Cartlodge, Old Post Office, Barham's Manor and Gildhall. As well as admiring the spectacular scenery that inspired Constable, our guests also enjoy exploring the local area either by hiking, cycling or on a river trip. There are numerous fine pubs and restaurants available too, so you have the opportunity to indulge in fine dining during your cottage break.
Rural holiday cottages to suit all guests
Our selection of Suffolk countryside cottages can sleep from one to 26 guests in properties ranging from one to 13 bedrooms, proving the versatility of our accommodation. If you'd like your dog to accompany you on your holiday, then we have plenty of dog-friendly cottages available to you, with access to green space and endless opportunities for local adventures together.
Alternatively, we recognise that some guests prefer dog-free accommodation, so we also offer countryside holiday cottages to match this preference.
Book your countryside holiday cottage today
We would love to welcome everyone for a relaxing and tranquil break in our charming accommodation, but with limited availability, it's advisable to book asap to avoid disappointment. Feel free to browse our range of cottages and choose a property that suits your party of guests. You can either use our online booking system or contact Idyllic Cottages directly at relax@idyllicsuffolk.com or by phone at 01787 211772.