Find your perfect Suffolk Holiday

Self-Catering Holiday Cottages in Suffolk
Cottage in the Sunshine County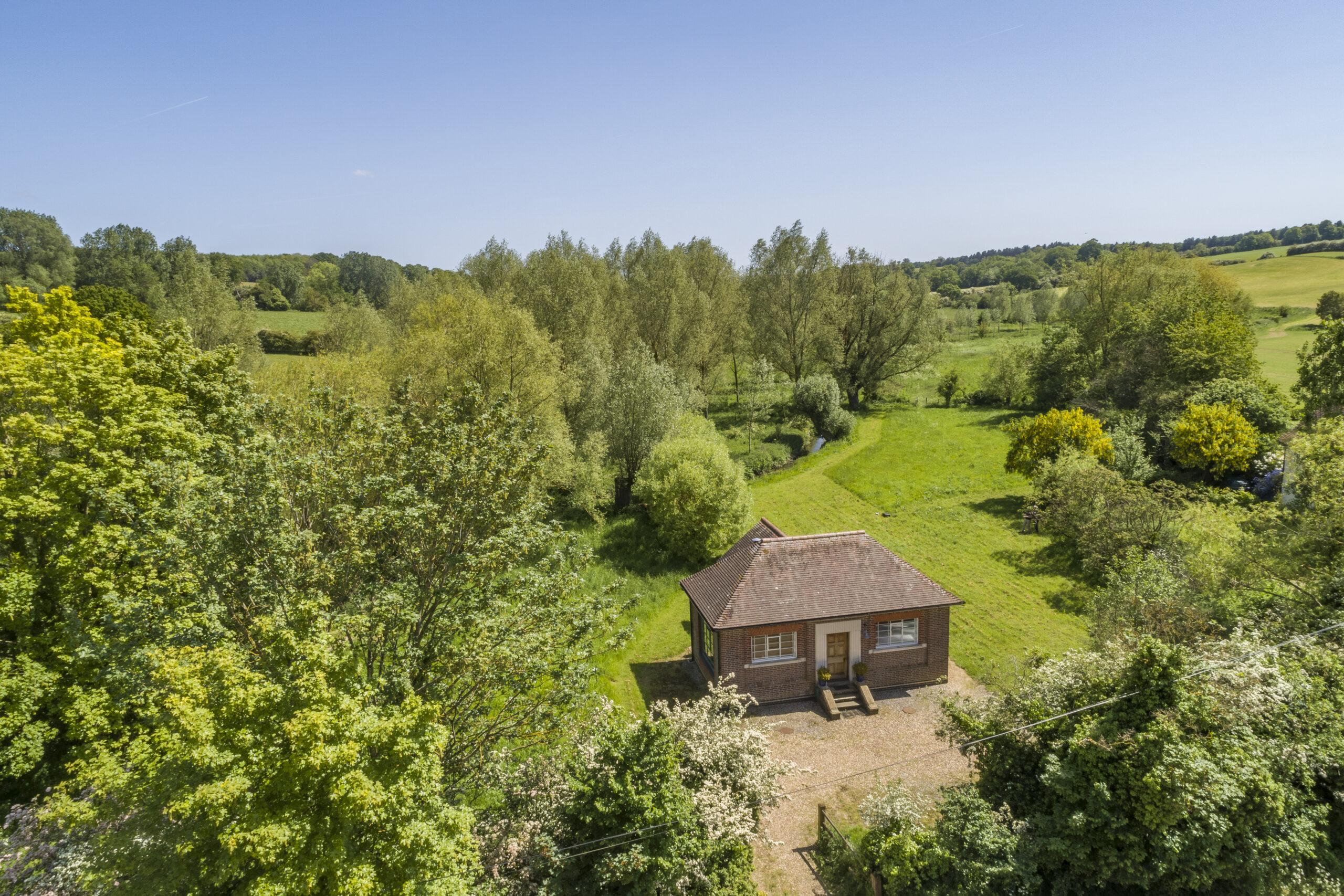 Find your perfect Suffolk Holiday

Self-Catering Holiday Cottages in Suffolk
Cottage in the Sunshine County

Find your perfect Suffolk Holiday

Self-Catering Holiday Cottages in Suffolk
Cottage in the Sunshine County

Find your perfect Suffolk Holiday

Self-Catering Holiday Cottages in Suffolk
Cottage in the Sunshine County
Book your Suffolk Holiday Cottage with Idyllic Cottages
Idyllic Cottages is the new name for the portfolio of Suffolk holiday cottages previously known as Idyllic Suffolk.
At Idyllic Cottages, we have a wide selection of dog free and dog-friendly holiday cottages to suit a varied range of tastes. From charmingly restored 16th century thatched cottages to English manor homes, our portfolio of holiday retreats are sure to provide the perfect escape for couples, friends and families alike.
Visit Idyllic Cottages
Escape the bustle by exploring our holiday cottages in stunning countryside painted by John Constable.
"We look after you to ensure a memorable holiday experience leaving you rested and rejuvenated"
Idyllic Cottages has been many years in the making resulting in an eclectic collection of delightful dog free and dog friendly Suffolk holiday cottages located in and around an area of outstanding natural beauty only an hour by train from London. As specialists in Constable's Dedham and Stour Valley along with surrounding countryside, we imbue your stay with our extensive local knowledge and deep love of our rolling landscapes, picturesque villages, historic buildings, and ancient woodlands. Along with a wide variety of local wildlife, our Vale is steeped in history that inspired world renowned artists such as Gainsborough, Constable and Munnings. All of our curated holiday cottages in Suffolk combine modern comfort and style with unique old-world bucolic charm.
Holiday Cottages Suitable For Dogs
Your furry friend needs a holiday too! Man's best friend is welcome in many of our beautiful cottages in Suffolk
With wide-open countryside and extensive local walks, Suffolk is a dog lovers paradise. We offer holiday cottages in Suffolk that take dogs, so your four-legged friends can treat our cottages as their own.
Why Choose Idyllic Cottages?
Suffolk holiday cottages from Idyllic Cottages provide the perfect staycation in the east of England.
Our self-catering luxury cottages are the perfect base for anyone looking to explore Suffolk and the surrounding areas. We have the perfect cottage nestled into the countryside ready and waiting for you. Many of our Suffolk country cottages are pet-friendly – so your four-legged furry friend can join in on the fun! We're experts on the local area, so if you need any advice or recommendations for things to see and do in Suffolk, we can help! We're also here to suggest the best places to eat and drink, so just let us know if you'd like any help on how to spend your time here.

If you're looking for a weekend retreat in peaceful surroundings, then an Idyllic Cottages holiday cottage is perfect for you.
Contact Us
Our team will endeavour to answer any questions you may have
Please do not hesitate to contact us with any questions you may have regarding our charming Suffolk holiday cottages and a member of our team will get back to you.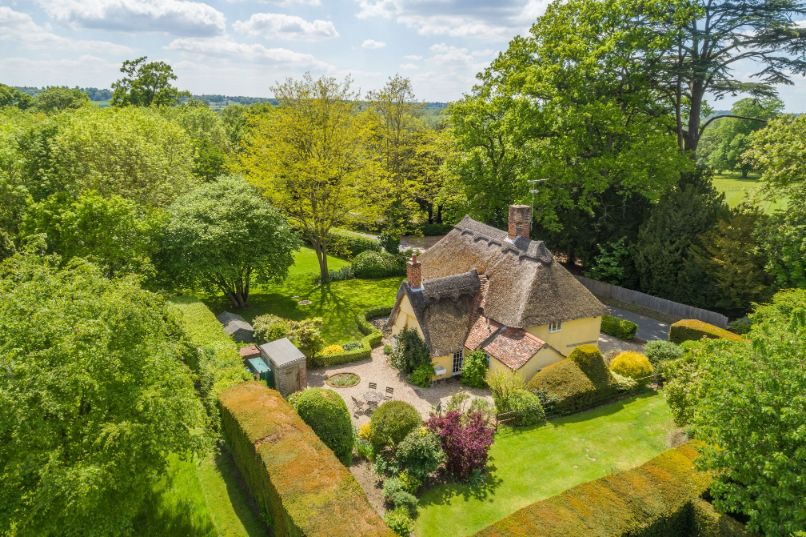 The Gildhall
Higham, Dedham Vale
A beautiful 16th Century thatched country cottage with a pretty private garden and direct access to a fifteen-acre park.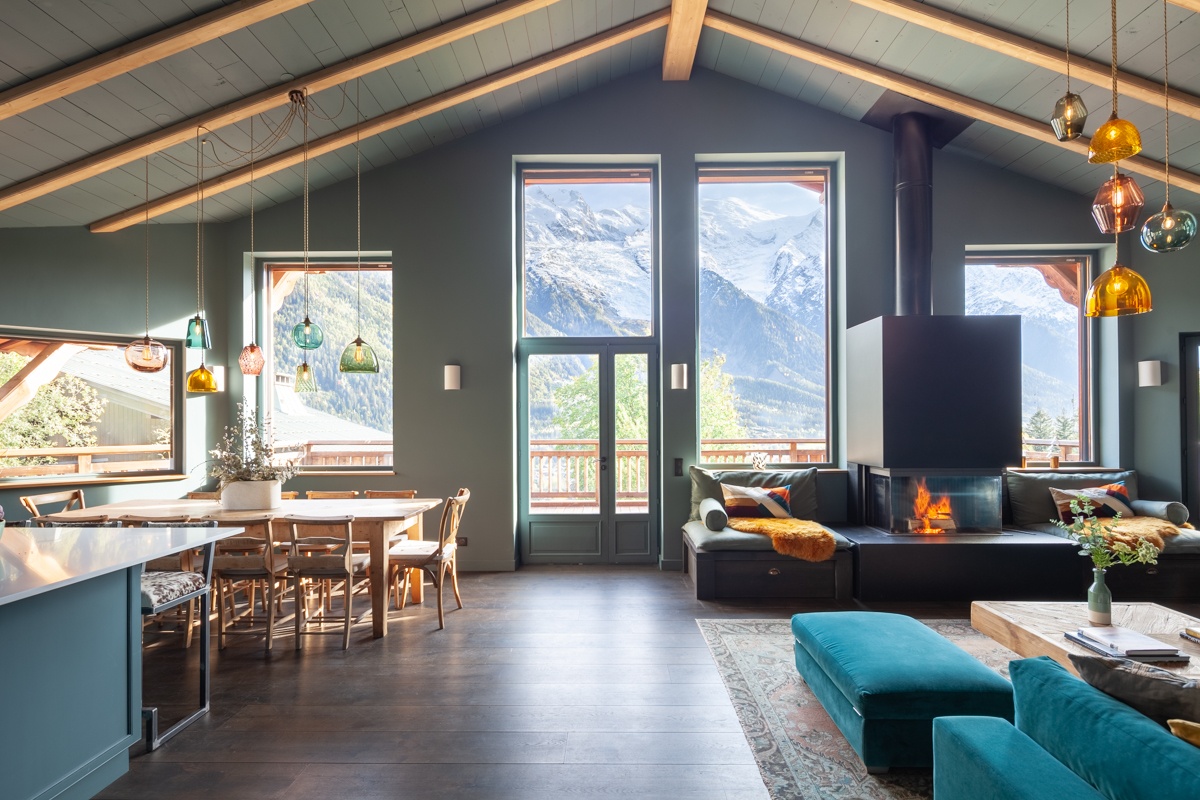 Petit Hibou
Chamonix, France
Newly renovated chalet with idyllic location & stunning décor. Swim-spa, sauna, fantastic facilities, close to the lifts & town centre.

Book your next staycation in Suffolk with the confidence provided by our independent reviews
Suffolk is a popular holiday destination for many reasons. The county is famous for its stunning coastline, picturesque countryside and wetland broads – not forgetting the fantastic independent boutiques, traditional pubs and fine restaurants you'll find along the way! Suffolk is a unique and popular holiday destination, and convenient location for those seeking a weekend-away. For a true taste of Suffolk life, it's time to book one of the best luxury holiday cottages Suffolk has to offer.
Things To Do
Experience The Dedham Vale and Stour Valley with their unforgettable scenery