Family Holiday Cottages Suffolk
Families take a bit of occupying during a UK staycation, and that is why Suffolk is the ideal destination for your next family holiday. Whether you have toddlers, teenagers or anyone in-between, be assured that there's lots for them to do in rural Suffolk.
Our holiday cottages in Suffolk have lots of local amenities. From outings to the coast, trips to the zoo and journeys on the great Anglia Railway, there are plenty of activities to keep everyone amused.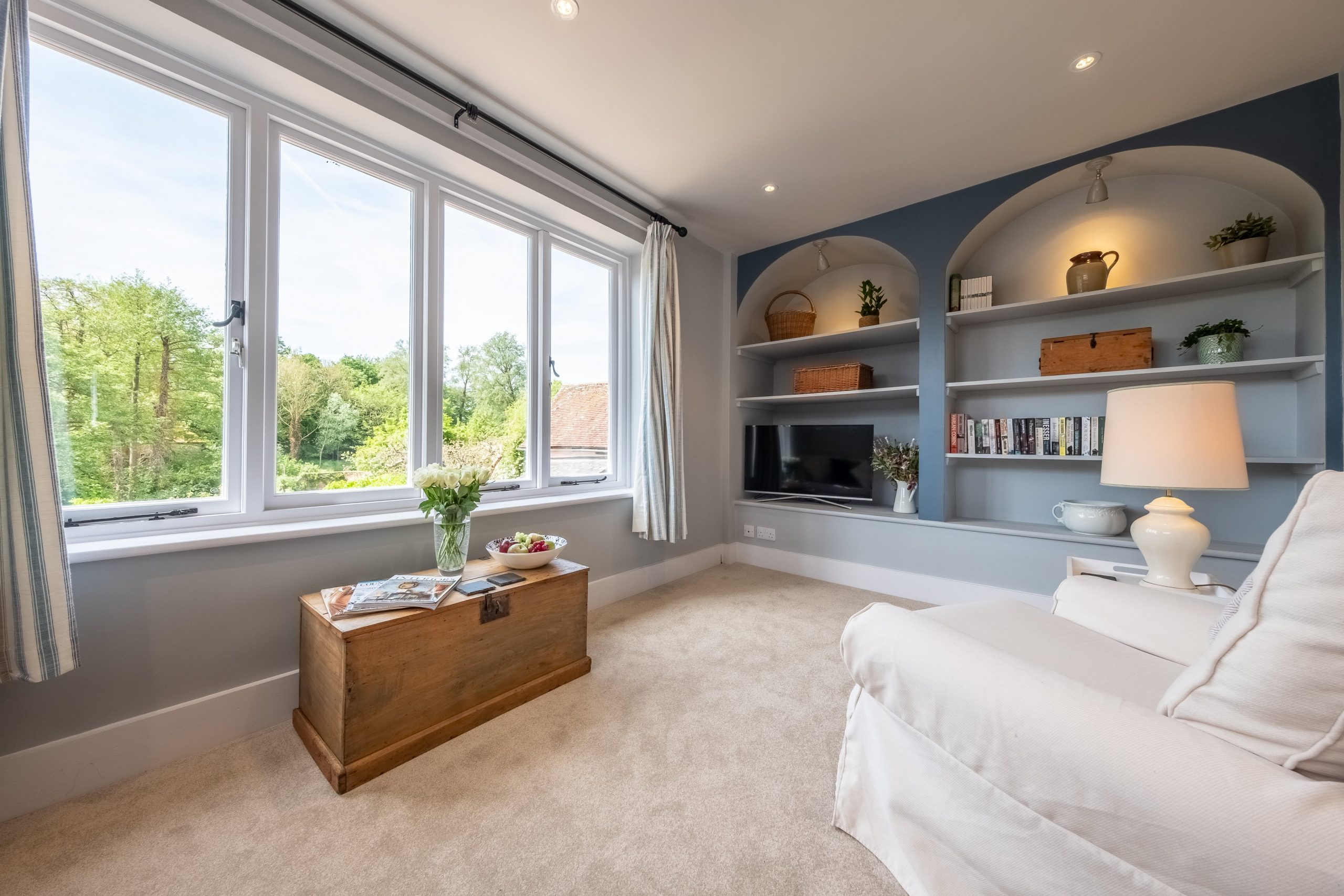 Swan's Nest
Boxford
Enchanting fully renovated 16th Century cottage with fantastic village amenities and elevated views over the Box River and woodland.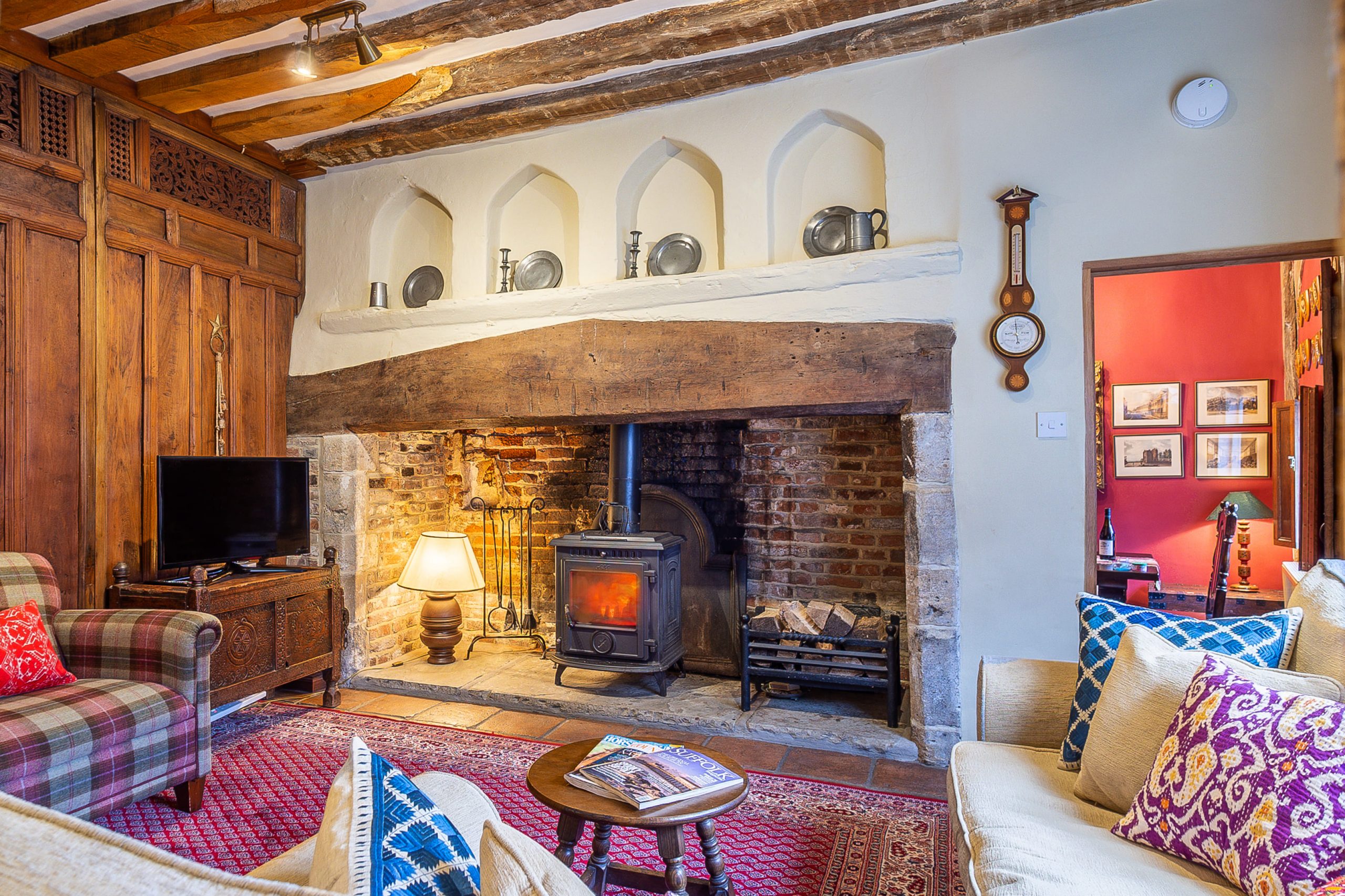 The Tryst
Lavenham (10% Couples Discount)
Extraordinary Medieval cottage in a famous historic village with wooden beams, inglenook fireplace and pretty private garden.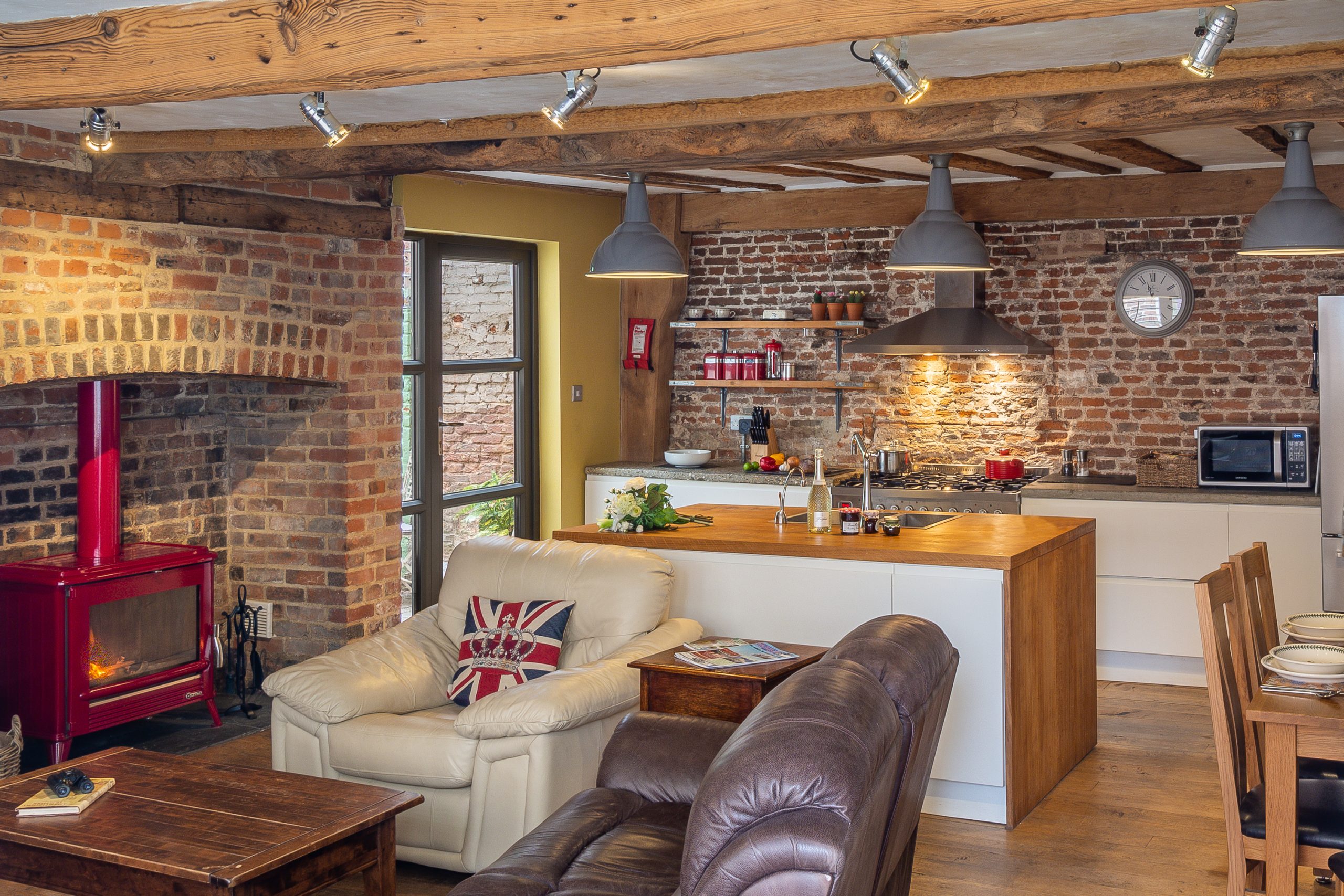 White Lion Cottage
Hadleigh
Historic market town cottage that oozes old world charm with access to stunning countryside and great local shops and pubs.

Idyllic Cottages's Family Holiday Cottages
We understand that families need their space, which is why Idyllic Cottages are delighted to present accommodation for a wide range of guests.
For smaller families we offer 1 bed cottages that are perfect for 2-3 guests – such as Stoke Cartlodge in Stoke by Nayland. This features an open plan reception room and kitchen, with French windows opening out to a private terrace and a lawned garden.
If you're hosting a family get-together for an extended party, then you might be interested in one of our large family holiday cottages such as Barhams Manor in Higham, Dedham Vale. This is a 16th century Tudor country house that is set amidst stunning landscaped gardens and provides access to a 15-acre park. The property sleeps up to 14 guests across 7 bedrooms and is dog-friendly too if you want to bring your beloved pets.
We also offer a 13-bedroom country home in Long Melford, which boasts a swimming pool – perfect for a splash around with the family. Boxted Hall sleeps 26 guests and comes with 11 bathrooms which is ideal if you have lots of little ones joining you.
Booking your family holiday
If you wish to book our family holiday cottages for your next trip to Suffolk, it's worth finding out your local term dates if your children are of school age. School holidays do tend to be our busiest times of year, so if you have firm dates in mind make sure you leave plenty of time to book.
You can use our Availability page to check whether one of our large family holiday cottages is free for your trip. Or alternatively, please feel free to contact Idyllic Cottages on 01787 211772 or email relax@idyllicsuffolk.com for queries.